Welcome to Laptop Service Center Bangalore
Established at 2007, Laptop Repair Bangalore provides service for all major brands including Lenovo, HP, Acer, Dell, Asus, Samsung, Toshiba, LG, Sony, MSI, Fujitsu Siemens, Apple.
If you have a problem with your laptop that you just cant fix it own, or you can't find the problem, we are the specialists to solve your laptop repair from Laptop Repair Bangalore.
At Laptop Repair Bangalore, offers all brands of laptop chip level services. and laptop Repair bangalore is one of the leading motherboard chip level Repair in Bangalore . We do service and repair for all brands of laptop mother boards.
At Laptop Repair Bangalore We have been engaged in providing chip level service for many reputed clients and home users as well as business users across bangalore. At Laptop Repair Bangalore we offer these chip level motherboard services at competitive prices as compared to other service providers in the bangalore market. Also Laptop Repair Bangalore, our experts render motherboard chip level services for laptops of all brands,
24/7 All-round Laptop Repair Bangalore
At Laptop Repair Bangalore, the service we offer,
We can do all brand Laptop Maintenance & Laptop Upgrades.
All brand Laptop Software & Laptop Hardware Repairs.
Wireless Network Configuration for home and Business User.
Networking Support for your laptop.
Laptop Graphic Card Repairs &videocard repairs.
Unknown misbehave or Virus Or Spyware Problems.
All other Software Related Faults.
Any Laptop Screen Replacements and repair.
Laptop DC powerjack repair and replacement.
We can repair all kind of laptop like mini , notebook, netbook laptops.
Why Choose Us?
Our range of products covers the most of the reputed makes of Laptops, spares, and accessories.
We cater to customers of different segments of the IT industry. We provide a total solution to all of your Laptop needs and requirements.

We are available 24x7 to provide our customers with the best of all of the services. Our product line contains basic laptops for personal use to high-end laptops for professional use.
We have equipped modern facilities at our Repair in Bangalore so our customers can expect to get the best repair services at the affordable rates only.
We are a team of professional and highly-skilled engineers so you can expect to get the best here.
Service Center Locations in Bangalore
Laptop Store,
G6,Ground Floor,Sigma Arcade Airport road,
Land Mark: Near Brand Factory /Thulasi Theatre
Marathahalli,Bengaluru, Karnataka - 560037
Laptop Store,
462,1st floor,Maruthi Arcade,Sampige Road,
Landmark: (Opp to RR Gold/ 6TH Cross Bus Stop),
Malleshwaram, Bengaluru, Karnataka 560003.
Laptop Store,
650, 2nd Floor, 17th main,80 Feet road, 6th block,
Landmark: (Near sony Center signal),
Koramangala, Bengaluru, Karnataka 560095.
Laptop Store,
15, 1st floor, 11th main road, 3rd Block east,
Landmark: (Opp to Khazana Jewellery),
Jayanagar, Bengaluru, Karnataka 560011.
Laptop Store,
33&4,1st Floor,1st Main Road,2nd Cross ,Hosur Road ,Electronic City Phase-1 ,
(Near Toll Gate/Infosys Gate1/Dominos Pizza,)
Bengaluru, Karnataka 560100.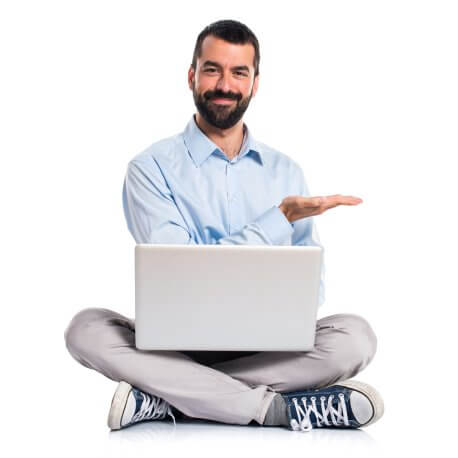 Laptop Repair Bangalore
Please call our help center to check your area service center nearby
your locallity of Bangalore. call 95000 66668
We have large inventory laptop spare parts for any models of laptop also large inventory of accessories, at best prices and in a short period of time. At we laptop Repair Bangalore we provide a range of services including
Motherboard replacement and repair
Screen LED LCD replacement and repair
DC jack , USB jack replacement and repair
Laptop keyboard and trackpad repair and replacement
Battery & Adapter supply replacement and repair
Laptop Invertor replacement and repair
Webcam and mic replacement and repair
Harddisk optical drive replacement and repair
As well as data recovery
and much more. Also we at Laptop Repair Bangalore offers door step collection and delivery throughout Bangalore and areas. For any queries related Laptop Repair Bangalore, please call our 24/7 phone number at 95000 66668
Is Your Laptop Suffering From Any Of The Following Issues?
At Laptop Repair Bangalore, we can solve the following issues such us.
Laptop that won't turn on, or turn off or crashes.
Internet related issues and problems.
Removing viruses from computers.
Connecting wireless printers.
Recovering lost data
Setting up backups to protect your files.
Securely deleting your files from old machines so that you can dispose of them safely.
Motherboard relates repairs
Laptop battery and charger issues or replacements at Laptop Repair Bangalore can help!
Graphic card problems
Please call us with any queries on our 24/7 hotline 95000 66668 for all laptop services and repairs also spares cost in bangalore.
Whether it is a Home or Small, medium or big businesses - Our laptop hardware expertise is in providing reliable, high end quality and cost effective technical and supply chain solution for businesses and home users in and around Bangalore circle.At Laptop Repair Bangalore experts do your laptop service and deliver back to the customer quicker than any of our competitors and all of our customers are guaranteed a quality, efficient service, that's great value for money and time also.
Laptop Repair Bangalore, we the experts Based in the heart of Bangalore and servicing the whole areas in Bangalore for all laptop brands
we also have 5 laptop Repair Bangalore with laptop service experts , @ Koramangala, malleshwaram, marathahalli ( 2 service centers) , jayanagar , please call our help center to check your area service center nearby your locallity of Bangalore. call 95000 66668 .